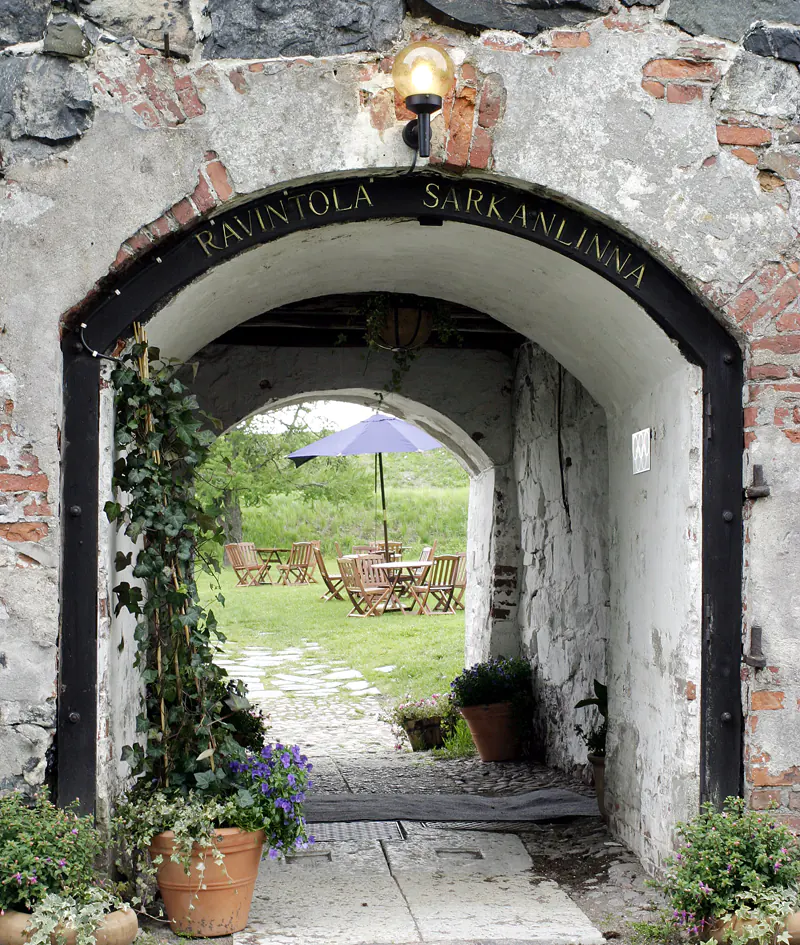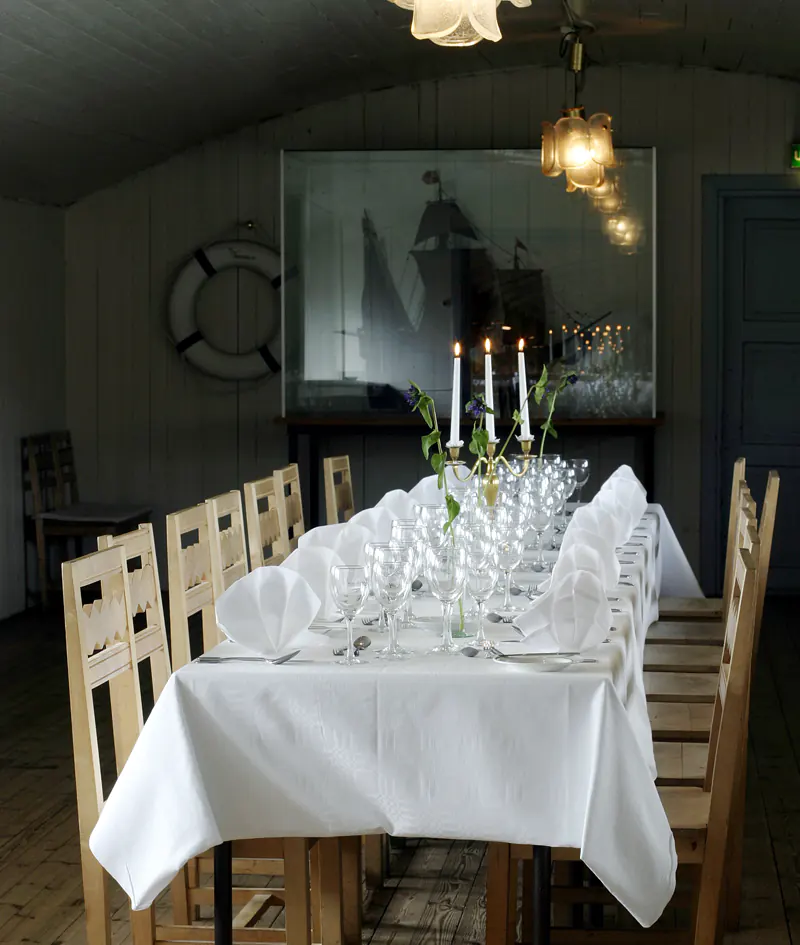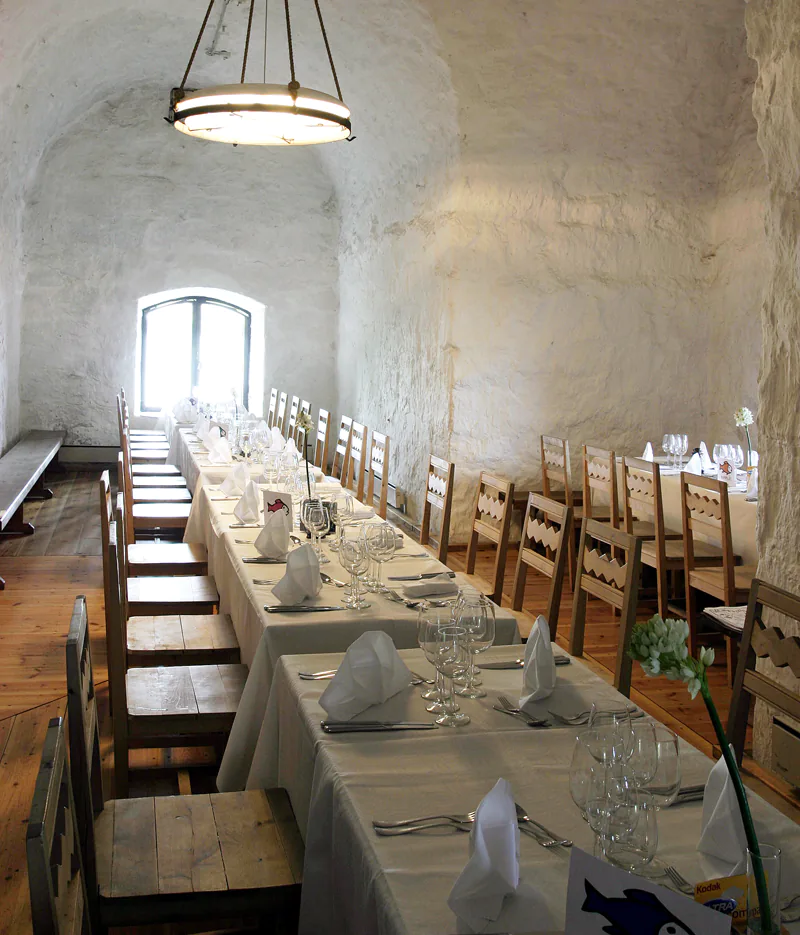 YOUR SPECIAL OCCASION AT SÄRKÄNLINNA
Located in a historic island fortress, the Särkänlinna Restaurant is the perfect setting for unforgettable summer events – weddings, crayfish parties and other events – in a maritime atmosphere. The courtyard and the rooms in the restaurant enable the various parts of the occasion to run smoothly, without long transitions. You can also book any of the rooms individually.
DINING ROOM
The dining room with its slightly slanting floor (originally designed for rolling cannonballs), thick brick walls and narrow stairs past the small side rooms of the fortress – as well as the unobstructed view over the ramparts to the sea – will take your thoughts away from the hustle and bustle of the city. The Särkänlinna dining room seats up to 120 people at one long table or at smaller tables for 8–10 people.
PIPER ROOM
You can also choose the Piper Room as the venue for your event. In the Piper Room, you can enjoy delicious food and drinks while watching the passing boats through the old firing holes of the fortress. The Piper Room seats up to 80 people. Its entrance is in the courtyard. It is an ideal venue for a private party or an after-party with a band or DJ.
COURTYARD
You can also enjoy aperitifs, cocktails and the sunshine in the courtyard. It is the perfect setting for an unforgettable barbecue as well.
CAPACITIES
Seated event 
Dining room: 120 people
Private room: 30 people
Piper Room: 80 people
Cocktail event
Dining room: 180 people
Piper Room: 120 people
Courtyard: 300 people